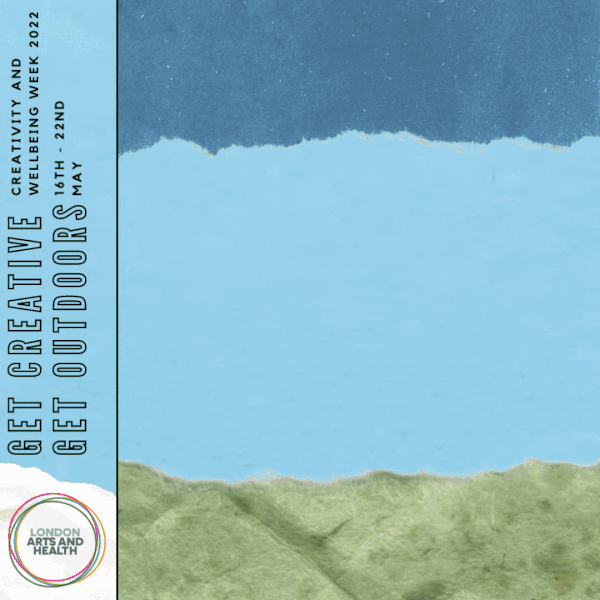 CHWA is partnering with London Arts and Health to support Creativity & Wellbeing Week 2022 around the country. The festival will feature a mix of in-person and online events.
Highlights will include a week of events in our home town of Barnsley; a meeting of the All-Party Parliamentary Group for Arts, Health & Wellbeing focused on young people and mental health; a workshop exploring how we can mitigate the carbon footprint of digital work with Fast Familiar... and the launch of the CHWA Awards 2022. 
Upload your events or details to the site whenever you're ready; you can also access a creative toolkit, including an email signature, stickers and social media assets. More headline events will be announced very soon.
Book here for confirmed headline events
Read about events organised by our members around the country here
The first headline events from CHWA and London Arts and Health are below. More will be announced in the coming weeks.
Tuesday 17 May 1000-1130 APPG for Arts, Health & Wellbeing Roundtable on Young People, Co-production, Creativity & Mental Health Services
Thursday 19 May 1400-1530 Green up your digital work with Fast Familiar and Julie's Bicycle!
Friday 20 May 2022 1230-1330 CHWA Awards 2022 Launch Event